We are delighted to welcome Andrea Clark Casting and Kate Evans from Kate and Lou Casting along to speak in Feb about all things Casting Directors Association (CDA) and castings. Andrea and Kate sit on the board, and other members include casting directors Tree Petts, Emily Tilelli, Shakyra Dowling and Brendan McNamara (amongst others).
Andrea Clark Casting was founded in 2006. Andrea casts major national and international commercial campaigns, including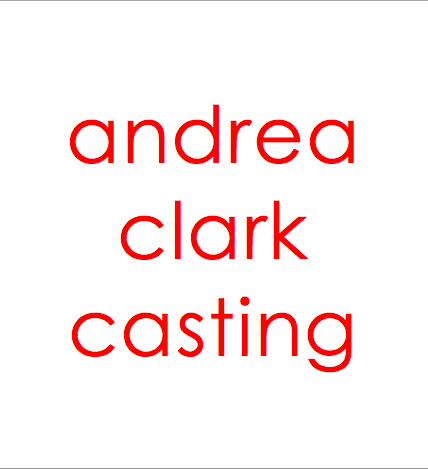 MCDONALDS, RIMMEL, ZURICH, JOHN LEWIS and T-MOBILE, as well as films and TV projects of all sizes and genres. Prior to setting up her own company, Andrea cast the acclaimed feature films DOG SOLDIERS, KEEPING MUM and VAN WILDER II, as well as children's films THE THIEF LORD, HEIDI and GREYFRIARS BOBBY. As an associate casting director she collaborated on the casting of blockbusters including HELLBOY, BLADE II and HIDALGO, as well as television credits including PINOCHET'S LAST STAND, WINTER SOLSTICE, and numerous mini-series for American network television, including the EMMY nominated JOSEPH.
Kate and Lou Casting is built around one basic principle… people. Kate Evans and Lou Smernicki are seasoned pros in the street casting and commercial casting arena, with oodles of casting under their belts. Some 
of their recent credits include that absolutely gorgeous monster commercial for JOHN LEWIS' Christmas campaign, as well as the singing baby for TRAKTOR, their recent SPECSAVERS and CLARKS commercials.Andrea and Kate will be joining us to talk about the incredible work they do with the CDA. The CDA supports and encourages equal opportunity employment, and their casting director members actively strive to advocate and promote casting that accurately reflects our global society. With casting directors from film, television, commercials and more, this organisation provides a fair place for casting directors, and even hosts an annual Casting Awards – which will be on again this April.
You can also follow the 
CDA on twitter
 and catch their top tips.We would love you to join Andrea and Kate and hear all about castings and the CDA. Here's the full event details:
Date
: 
Tuesday Feb 6th
Where
: 
Gerry's Club
, 52 Dean Street, London W1D 5BJ
Time
: 
7pm
 for the talk; ; 
8pm
 onward for FREE networking
Book: here on Eventbrite
And finally, in case you missed our TweetFest, we are delighted to have a write up in Nerdspan. So please click on the picture and check out what they had to say about coming along to TweetFest 2017 at Hackney Picturehouse up in the Attic.
After all of the awesome award-tastic business of our fabulous TweetFest, we are so thrilled to be kicking off 2018 with such a great panel. We can't wait to see you there!