THE UK ACTORS TWEETUP
Tweetups are a networking night for entertainment professionals (we all originally met from twitter and now meet up in person). We get together on the first Tuesday of every month from February to November in a central London venue. Regular guests include Directors, Producers, Casting Directors, Actors, Writers, Composers and more…
It's all about bringing together a community of like-minded individuals who creatively make it happen. You can follow us on Facebook, twitter or here. You can even subscribe to our monthly email newsletter here.
Meet the team who make the Tweetups what they are in the UK:
Angela, founder of the UK Actors Tweetups and co-founder of TweetFest Film Festival, is an international actor with credits including The Protector, Criminal Audition, Mnemophrenia and many other festival and award winning (and Amazon listed) films and shorts. In Australia she is best known for her time on TV hosting Queensland's Best Living on Channel 7. Angela met with the LA Actors Tweetup founders in 2010 and decided to swiftly join forces making her previously humble networking event into an international collaboration. Now the UK Actors Tweetup also has an international film festival attached.
Andrea is co-founder of TweetFest Film Festival. Andrea works internationally as a producer. Her career began with the production of numerous short films with success internationally and at home. Andrea has gone on to work on commercials, documentaries and features.
She believes that networking is the key to success hence why she joined the tweet up team and very much hopes to collaborate with Tweetup members on future projects.
BUY US COFFEE
Fancy helping us out with a coffee? We have a page where you can donate a coffee to help us continue to do what we do
TWEETUP HOSTS
Also as part of the UK Actors Tweetup we also encourage hosts to join and help us organise the night, compare for an evening, and more. Here are some of our previous hosts:
Melanie has been working alongside the Tweetup team for over a year now at the monthly events and is also one of the hosts for the TweetFest Film Festival. Melanie is a multilingual actress, presenter and keen cinephile. You'll often see Melanie at the door of the Tweetups warmly welcoming the guests!
Twitter: @Melanie_Radloff
Joined our little group to make it the A-team officially. Andromedia is a wonderfully successful actress and producer and brings a wealth of experience to the UK Actors Tweetup. We can't wait for you to meet her. Andromeda hosts some of our tweetups, and does lots of other awesome things to help us keep them running. Check out her acting credits here.
Miguel Alves-Khan @miguelalveskhan – host and Founder of Notts Actors Tweetup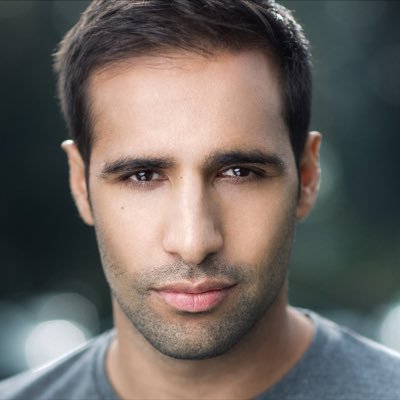 Miguel is an actor & Martial Artist. He founded the Notts Film and Tv Tweetups in October 2014. You can read more about Miguel's film credits here.Joseph Steyne @josephsteyne – host
Joseph studied film before becoming an actor and has worked in most areas of the industry at some point. He is a big supporter of new and emerging talent and is currently filming Brother in Suits for A Monet Vision writer and voice over artist as well as performing in in various theatres, films and shorts. Joseph has been a host for us at our live events, and also at our TweetFest. His credits and work can be seen here.
Omri Rose @omrirose – host
An actor, writer and voice over artist, Omri has been living in London since 2009. His work has included acting and writing in features, shorts, and TV as well as a few theatrical productions along the way. As a voice over artist Omri can be heard in a variety of commercials and online videos. For more information and examples of Omri's work please visit his Vimeo page.
Zara Symes @zarasymes – host and TweetFest compere
Zara was born in Sydney, Australia and trained at the University of Sydney and the University of California, Santa Barbara in theatre and performance. Zara has appeared in several international films (The Look of Love, London (dir. Michael Winterbottom); Svengali, London (dir. John Hardwick), Ipanema File, London; Art Ache, London; Best Leader, USA; Silent Lake, Poland) and multiple commercials (Barclays, Discovery Channel).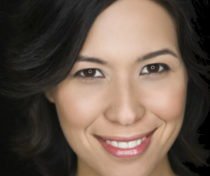 Jade Alexander is a professional actor and has been performing ever since her first role as a snail in Phillip St Theatre. She has since branched into producing and writing with the creation of her own company Little Jade Productions Ltd. which currently has several projects in development.
Holly Morgan – host


Holly studied English at Fitzwilliam College, Cambridge from 2004-2007, and has gone on to do various roles in theatre, tours and more around the country and further afield, including performing at Shakespeare's Globe in 2012.
To see a full list of Holly's credits click here.

Natalie is a young actress currently working with The Fourth Monkey Theatre Company (www.fourthmonkey.co.uk). Starting as a student choreographer and performer she produced her first musical at 16 and continued developing her creative skillset whilst studying Law at Aberdeen University.
CONTACT UK ACTORS TWEETUP
Get in touch: ukactorstweetup@gmail.com
Twitter: @ukactorstweetup
Facebook: Our page
Our Eventbrite page: Eventbrite
Our Film Freeway TweetFest page: Film Freeway