HOW TO MAKE AN AWARD WINNING FILM, GET IN SCREENDAILY + MORE 
With summer firmly afoot, and castings rolling in, we feel like it's time to get down and dirty with a few experts on how to make a film. We all know it takes time, and that it's a grind, with a whole lot of blood, sweat and tears. But at the end of it, it's always worth it. And this panel of four is going to share with us exactly why.
Join us for our July tweetup as we chat about all things – MAKING AN INDIE FEATURE FILM. These filmmakers have won awards, have distribution deals, and have even had write ups in ScreenDaily about their work. And they all did it themselves – not with any fancy Hollywood money or industry grants. Which makes it all that much more exciting.
Here's more about our panelists:
NICOLE ALBARELLI
Baltimore born, London based, Nicole Albarelli is an award winning writer and 
director best known for her unique ability to work with micro budgets. Nicole began her career making music videos just six years ago. Her award winning debut feature film, TO DREAM which she wrote, directed, co-produced and crowd funded has just received worldwide distribution. Her films provide intimate insight into imperfect worlds.
DOM LENOIR
Dom Lenoir's passion for storytelling and powerful narratives is best suited for the big screen. This includes international shooting in Sicily, Scotland, Austria, Spain and Germany, showing an ability to create high production values and focus on acting led drama.  His latest feature WINTER RIDGE has already won seven awards at festivals across the world and is set for a 25 screen theatrical release in the UK and a US distribution with Gravitas this summer.
JACOB MIGICOVSKY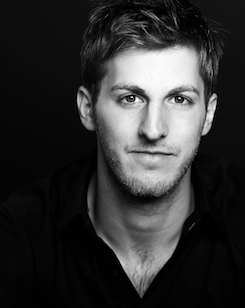 We have the fabulous Jacob Migicovsky also joining us. Visual storytelling, ambitious style, and a focus on performance are central to Jacob's work as a writer/director. With a love for old school cinema, his films follow the tradition of tense noirs through to the classics of the 60s and 70s, always placing character's first. It's this pairing of timeless techniques and Jacob's own approach to contemporary filmmaking that lend authenticity and excitement to his work. Currently, Jacob is in post on his first feature, an absurd comedy titled LIARS AND CHEATS, and developing FREEFALL, a biopic about Joe Kittinger's 1960 jump from space.
AND CHECK OUT ALL OUR MEMBERS NOTICES ON OUR EMAILS. NOT GETTING OUR EMAILS – SUBSCRIBE TO GET OUR MONTHLY NEWS.
FULL DETAILS OF THE Q&A
Date: TUESDAY 3rd JULY 

Time: 7pm – all night
Tickets: £5 + nominal Eventbrite fee here on EVENTBRITE 
Location: Topolski Bar, 150-152 Hungerford Arches, Concert Hall Approach, SE1 8XU
Waterloo exit en route to Festival Hall.
Lots of love,
The A-Team