Sept NEWS
Our power-house producer panel lift the lid on festival season…
If you live in London, work in the film industry and haven't noticed that we're in the middle the hottest period in London's film festival calender then you're seriously missing a trick! For true independent break-out film screenings we've gotRaindance (Sept 21st-Oct 2nd) and with the BFI London Film Festival (Oct 5th-16th) showing some of the biggest (Oscar tipped) films of the year, you really can't go wrong.
On Tuesday October 4th we're back in Gerry's Club to muse over all things film festival related; which are the best UK festivals, how to use festivals to further your career, what you can expect when you screen your film at a festival etc etc…Our speakers have a vast back catalogue of experience screening at fests all over the world and they have plenty of insight to offer on how festival screenings are built into the strategy of international movie distribution.
Here's more about our fantastic line-up…all giving their time for FREE
Clare Pearce – Producer
Lost Eye Films
Clare has worked as a producer for some of the worlds largest broadcasters including the BBC, SKY TV, ITV, Channel 5 and MTV to name a few.
She's worked as Head of Production for several independent TV broadcast companies but after 8 years of broadcast, in 2008, she finally turned freelance.
In 2010 she formed a producer/director team and launched 'London Music Video Ltd.' with the express aim of making music videos in London.
Soon after, she produced her first feature film GANGSTERS, GUNS AND ZOMBIES which has achieved worldwide distribution with Lionsgate and E One.
With the formation of her second production company Lost Eye Films Ltd., she focuses entirely on feature films and in 2014 produced horror IT NEVER SLEEPS and in 2015/2016 filmed both THE RIZEN and RIZEN 2 (starring Sally Phillips, Julian Rhind-Tutt, and Tom Goodman-Hill).
At this year's Raindance Clare will be premiering Fantasy Adventure Horror
THE GATEHOUSE
(Dir. Martin Gooch). And if that wasn't enough Clare has just started pre-production and casting on a new film (a Post-Apocalyptic Drama) which she'll be telling us all about on the 4th.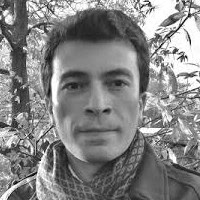 Ado Yoshizaki – Producer –
N
ative State
Ado joined NDF International in 2004, working on projects such as the political drama 'Guantanamero' and formed a producing partnership with producer Zack Winfield.
In 2011 he produced
LAST PASSENGER
, a suspense thriller by first time writer/director Omid Nooshin which went into production at Shepperton Studios backed by the BFI, Pinewood and Future Films, with Pathé handling international sales. The film starred Dougray Scott, Kara Tointon, Iddo Goldberg and Lindsay Duncan.
Last year Ado, alongside Rebecca O'Brien, produced Pete Travis' latest feature
CITY OF TINY LIGHTS
, starring Riz Ahmed, Billie Piper and Vincent Regan, which is premiering at the BFI London Film Festival on
Oct 13th
As always, we are back at the wonderful 
Gerry's Club,
 one of the best private actor clubs in town.
Join us on this action packed evening by signing up here and after the Q&A we'll be hosting our usual networking drinks which are also FREE to attend.
Read on below to find out how you can enter your short film into out very own film festival…TWEETFEST 2016…
FULL EVENT DETAILS:
Location: Gerry's Club
Address: 52 Dean Street, Soho, W1D 5BJ
Price: FREE
Date: Tuesday October 4th
Time: 7pm – 8pm for the Q&A, 8pm onwards for networking drinks.
Eventbrite: https://www.eventbrite.co.uk/e/free-filmmaker-festival-panel-tickets-27361345521
Lots of love,
The A-Team
Members announcements are on our email. Don't forget to subscribe…